USB 3 hub is not working after I upgraded to Windows 10. How can I sort out this problem?
USB 3 Hub is not working or USB device is not recognized after update these are some common problem faced by users after updating the Windows. To sort out this issue you can try these 4 methods that are given below: –
Most USB problems are due to outdated USB drivers. You are facing the USB device not recognized after the Windows 10 Update message because your USB driver needs an update. You can use Windows Update to update it, but it will be quite a time-consuming process and there is a chance that you might not successfully install the USB driver at last. Alternatively, you could try a professional driver download utility tool like Driver Talent, which could automatically download the Windows 10 Update USB driver within seconds that will save your time as you don't need to search it manually.
Step 1: – Click the link below to get Driver Talent directly.
http://www.drivethelife.com/thankspage/Driver%20Talent.html?d=http://www.drivethelife.com/download/driver-talent.exe
Step 2: – 1. Scan Your PC: –
Launch Driver Talent.
2. Click on "Scan" to identify the problems like outdated, broken, damaged, corrupted or missing USB drivers.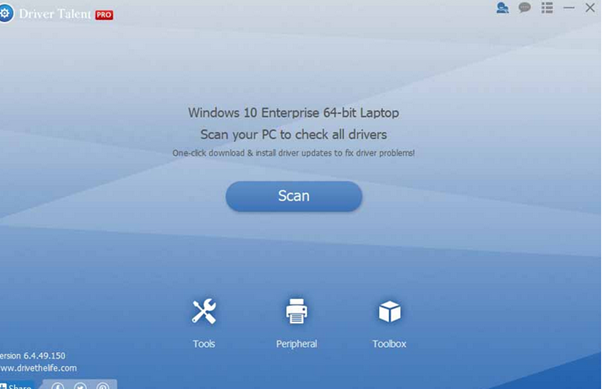 Step 3: – Download USB Drivers for Windows 10 Update: –
For downloading it click on "Peripheral drivers" to enter the "Peripheral Drivers" panel. The USB drivers that meet your specifications will automatically appear and now click "Install" to install the exact USB drivers for the Windows Update.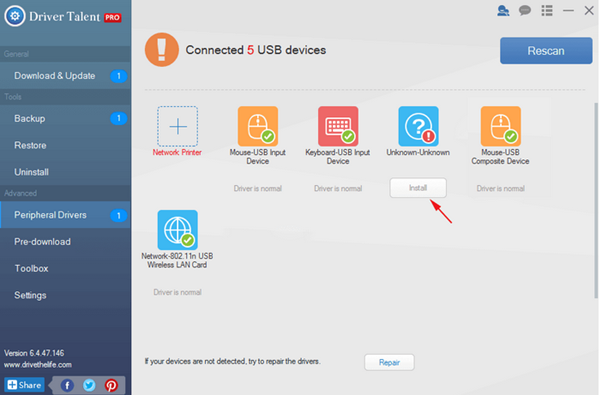 Step 4: -Now after completion of installation process, Reboot your PC.
Method 2. Change Power Management Settings for USB Controller to Resolve USB Device Not Working After Installing Windows 10 Update: –
The other method to solve this issue is to change the Power Management Settings for USB controllers to repair your Windows 10 Update Follow the steps given below to follow this method: –
Step 1. Simply open Device Manager
2. Find Universal Serial Bus controllers section and expand it.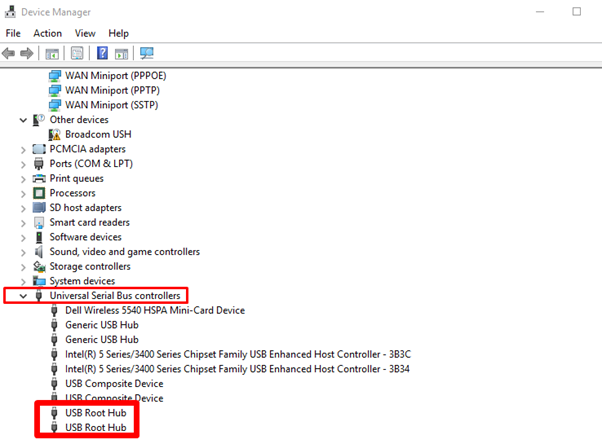 Step 3. Right click on the driver USB Root Hub and choose Properties
4. Head to the Power Management tab
5. Make sure that the Allow the computer to turn off this device to save power check box is not checked. If it's checked, uncheck it
Step 6. Click OK to save the changes. If there are more than one USB root hubs repeat the same process for all.
Step 7. Now reboot your PC
Method 3. Uninstall the USB Controller
The USB controller sometimes can also be a culprit for the USB not working or not recognized after the Windows 10 Update issue. Follow these steps below to uninstall the USB controller:
Step 1. Open the Device Manager
2. Find Universal Serial Bus controllers and expand it
3. Right-click the driver in the Universal Serial Bus section and click Uninstall and then OK. Repeat the same process for all USB Root Hubs.
4. Reboot your PC
Method 4. Modify the Registry Settings to Fix USB Not Recognized after Windows 10 Anniversary Update
If none of the aforementioned methods works, you could try to modify the USB related Registry settings to resolve the USB not recognized after the Windows 10 Anniversary Update problem. Follow these steps:
Step 1. Press Windows key + R to open the Run dialog box. Type regedit and press Enter.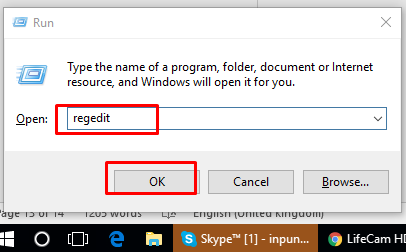 Step 2. Navigate to the following path:
HKEY_LOCAL_Machine > SYSTEM > CurrentControlSet > Services > USB
4. If the USB key does not exist into the list, then create a new key USB under Services. Now create a new DWORD value under the key that you've just created.
5. Keep the USB key selected and right-click on the blank space at the right pane
6. Select New > DWORD value from the context menu
7. Rename this newly created DWORD value as DisableSelectiveSuspend
8. Right-click on DisableSelectiveSuspend and select Modify
9. Put 1 in Value data field and then click OK
10. Finally reboot your PC
Even if the problem with USB 3 Hub is there you may contact us.
Comments
comments