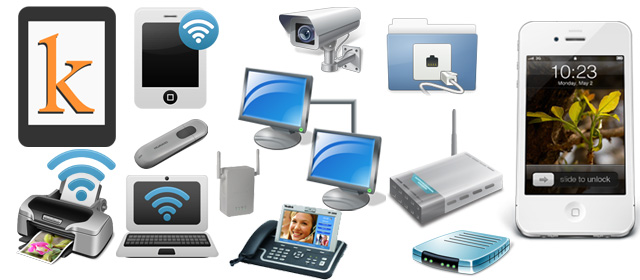 Personal computers, printers, gaming consoles, and mobile phones are only a few of the devices we connect together over a network.
But what is a network?
A computer network links multiple devices together to share multimedia files, documents, and other information between themselves or even to other users over the internet. The primary device one must have to create a network is a router. You can connect devices to it wired – using an Ethernet cable. Or wirelessly, which we know mainly as Wi-Fi. Computer networking is so vast and complex it takes time and dedication to learn it.
Unable to share files between your PCs? Can't remember the password for your Wi-Fi? Not a problem! Our WORLD-CLASS technicians are experts on fixing issues regarding networking. We can troubleshoot problems on file-sharing, network connectivity, and firewall configuration like program blocking and port forwarding. We also configure network devices such as wireless printers, cameras, and range extenders. You can talk to us live while working together so we can give you tips on the ABCs. But if you need to work, or do your everyday tasks and need to step away, we can also connect remotely to your computer while you sit back, relax and have us do everything for you. It doesn't matter whichever part of the world you are. Our technicians are geared up to reconnect you to the things that you love. So let's start fixing!

Call us today (857) 342-2365