My PC's Recycle bin empties itself every few hours. It is not set to permanently delete the files. I don't have any 3rd party system clean programme. My concern is why does the Recycle Bin keep emptying itself after few hours and how do I stop it?
Recycle Bin Keep Emptying Itself After Few Hours: Many users face this issue if they have set a limit for Recycle Bin. In short, it means whenever the file size is larger than the limit set in your Recycle Bin Properties,(Recycle Bin Keep Emptying Itself After Few Hours) it will automatically delete the files in Recycle Bin.
Step 1. First of all, right click on Recycle Bin and select Properties.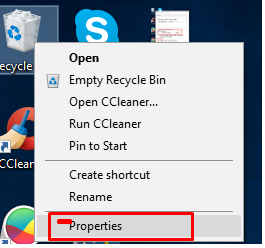 222
Step 2:- Now it will open a pop up. Here you can set the maximum limit. For files bigger than that it will prompt to delete them because of the set limit. And make sure you have checked the checkbox Display Delete Confirmation Dialogue. 
Apply and it's done.
Method 2: If the issue still persists, you may visit the official site of Microsoft. Click the link given below:-
https://answers.microsoft.com/en-us/windows/forum
If you are unable to fix this issue with the above-given method, you may contact us for any kind of help regarding your PC. Click on the link:
Risk-free Tech Support for only $25 per issue. If we can't fix it, you don't pay.
or
https://www.facebook.com/25dollarsupport/
If you are still facing this problem, you may contact us.