I have recently upgraded to Windows 10 and can't connect to the Windows Store. Even Cortana can not connect to anything. What should I do to Fix Error Code 0x80072EFF in windows 10? It seems to be some sort of update or registry issue. How can I fix it?
Many users are complaining of error code 0x80072EFF during upgrading their PCs. The main reasons of this error code are mentioned below. And we have provided some good methods to Fix Error Code 0x80072EFF in windows 10
Causes of Error 0x80072EFF
Corrupt download or incomplete installation of Microsoft Update software.
Corruption in Windows registry from a recent Microsoft Update-related software change (install or uninstall).
Virus or malware infection. It may corrupt Windows system files or Microsoft Update-related program files.
Another program maliciously or mistakenly deleted Microsoft Update-related files.
To sort out this error code 0x80072EFF, You can follow the methods given below:
Method 1: Change the Internet Settings to Fix Error Code 0x80072EFF in windows 10 :
Step 1. First of all, search for control panel and then click on Control Panel.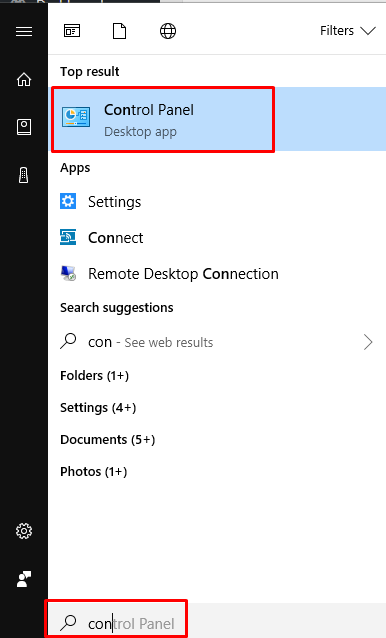 2. Then select 'Internet Options'
Note: If you cant find it on settings put icons on large. Click on view by: large icons on the right side of control panel settings.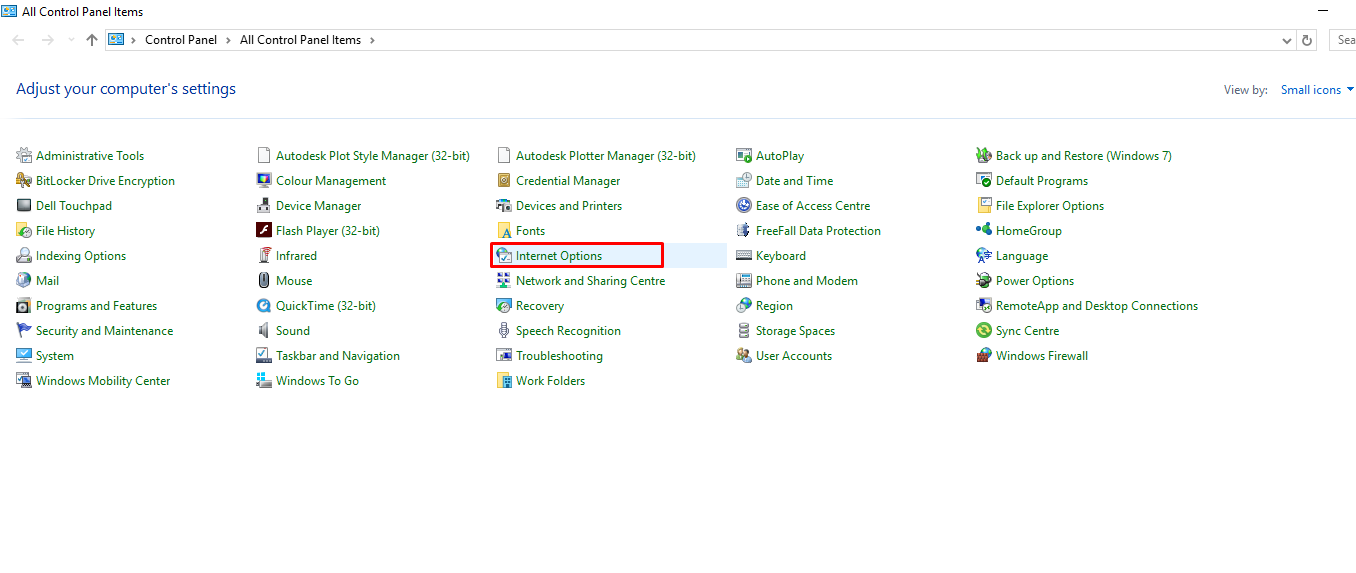 3. Select 'Advanced' tab. Take the scrollbar to bottom and mark these options:
"Use SSL 2.0″
And then Use SSL 3.0"
"Use TSL 1.0″
Next is Use TSL 1.1"
"Use TSL 1.2"
Click 'OK' button…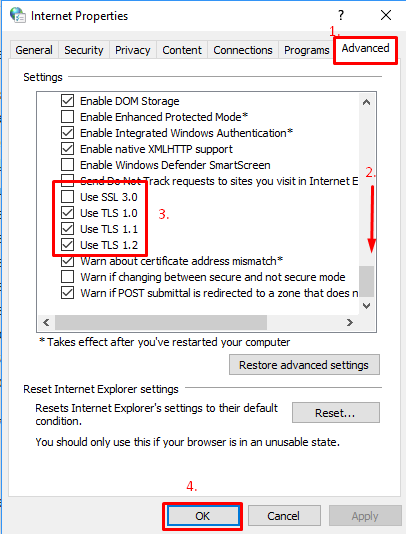 Now check if the error code 0x80072EFF is fixed or not. If not, proceed to second method.
Method 2: Clear the Windows Store cache to Fix Error Code 0x80072EFF in windows 10 :
You have to clear Windows Store Cache from your computer. 
Press Windows and  R keys together on keyboard.
Enter wsreset.exe in the Run command and then tap or click OK.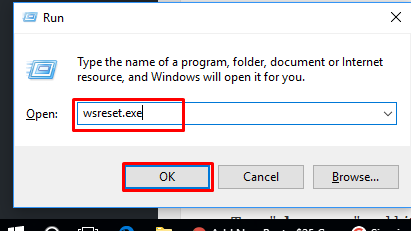 Method 3: Remove 3rd party security software to Fix Error Code 0x80072EFF in windows 10 :
If you are using any third party security software, then try disabling it temporarily and check if the issue persists. As sometimes, the issue is caused due to third party security software.
Disclaimer: Antivirus software can help protect your computer against viruses and other security threats. In most cases, you shouldn't disable your antivirus software. If you have to temporarily disable it to install other software, you should re-enable it as soon as you're done. If you permanently disable antivirus, your PC is vulnerable to attacks.
Method 4: Run Disk Cleanup (cleanmgr) (Windows XP, Vista, 7, 8, and 10) to Fix Error Code 0x80072EFF in windows 10 :
Click the Start button.
Type "command" in the search box. DO NOT hit ENTER .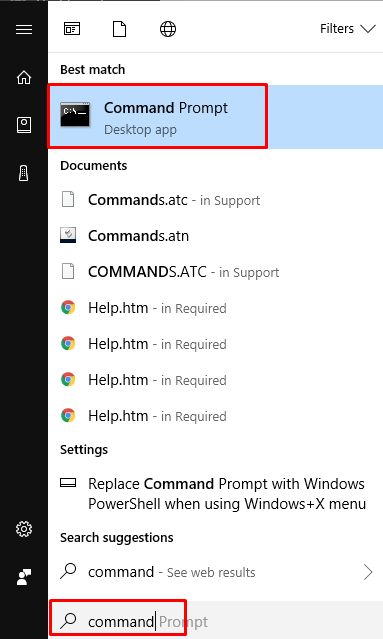 3. While holding CTRL-Shift on your keyboard, hit ENTER. You will be prompted with a permission dialog box. Click Yes.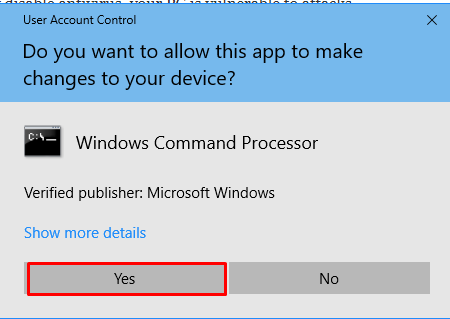 4. A black box will open with a blinking cursor. Type "cleanmgr" and hit ENTER.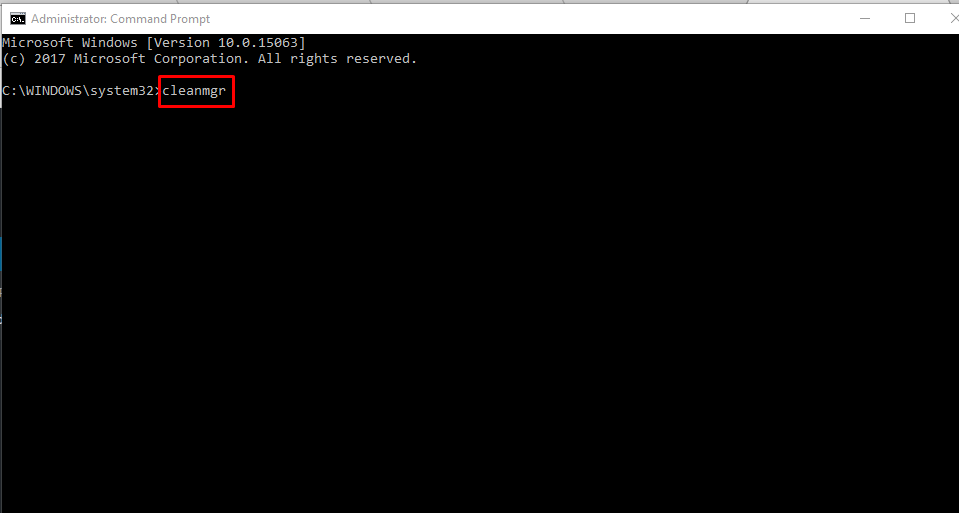 5. Disk Cleanup will begin calculating how much occupied disk space you can reclaim. The Disk Cleanup dialog box will appear with series of check boxes you can select. In most cases, the "Temporary Files" category will occupy the most disk space.
6. Check the boxes of the categories you want to clean and click OK. This will remove cleaning up the removable files.
Now restart your computer to Fix Error Code 0x80072EFF in windows 10 and check if the error has been fixed or not. If the error code is still there, you may contact us.