I want to update Windows Security but each time I am trying, it is showing an error.
The complete error message is "Something went wrong, Couldn't download Windows 10, please check your network settings and try again" with error code 0x80072ee7. How to solve this problem?
This error code 0x80072ee7 may appear due to the following reasons which are:-
Internet connection is limited either due to a system or an equipment error.
Some part of update component is missing.
DNS error.
Compatibility error may be the reason (for example between antivirus software and Windows update tool).
You can go through the following methods to sort out this issue.
Method 1: Check Your Internet Connection:-
Make sure that you are able to connect the Internet by visiting several common sites like Google in order to ensure that your issue is not related to your Internet service provider.
Method 2: Use an Alternative DNS
If you believe that your DNS connection may be the problem, you can change the specific DNS that you are using to one provided by Google. This can resolve any conflicts that may occur because of the IP address detected on your device. Follow these steps to DNS:-
Step 1: Go to Start and search for the control panel.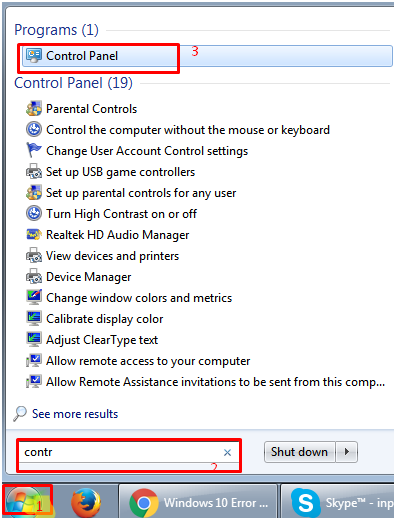 Step 2)

Click on the option for

"Network and Internet," then select "Network and Sharing Center."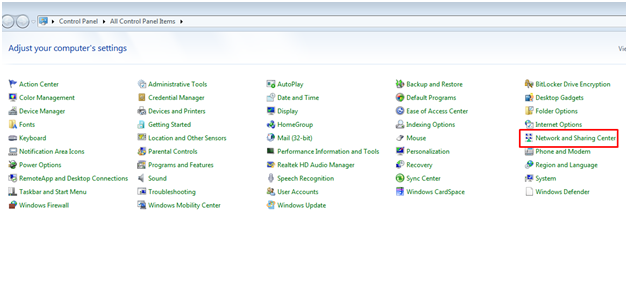 Step 3)

Go to the

"change adapter settings," on the left side.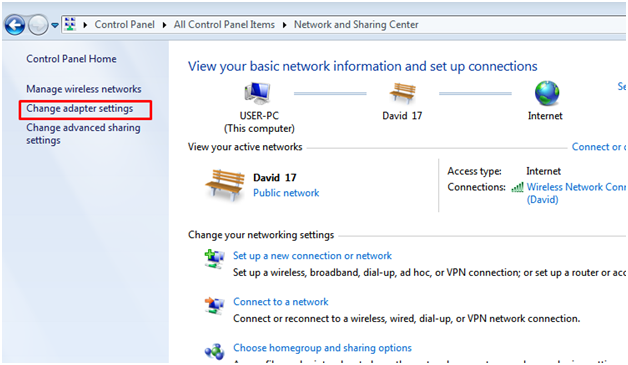 Step 4:- Find the connection method that you are employing (i.e. Wi-Fi network).
Step 5: Right click and find the connection properties menu. Under the TCP/IPV4 menu, click on the option to change your DNS numbers to manual entry and set your preferred DNS server to "8.8.8.8" and your alternate server to "8.8.4.4". These are Google DNS addresses that are free to use.
Step 6:- Now restart the computer.

Method 4: Use An Automated Tool
You can also fix this issue with the help of a tool that you can use by clicking on the link given below:-
http://errortools.com/download/total-system-care/
You need to download it and follow the simple instructions.
Method 5:- Clear the contents of software distribution folder:-
You may get rid of error code 0x80072ee7 by following the solution in below link also :
http://www.thewindowsclub.com/software-distribution-folder-in-windows
Or windows update troubleshooter by clicking on the following link:- http://www.thewindowsclub.com/windows-update-troubleshooter-from-microsoft-fixes-windows-updates-problems
However, if you are still unable to fix it, contact us.
Comments
comments