Streaming apps not working in Windows 10
None of the Videos of video apps not responding in Windows 10. I have updated all drivers and apps from PC manufacturer's site. I did not try to update drivers while playing videos. My videos were close while browsers were still open. How to sort out this problem?
After upgrading to Windows 10, there might be some mismatch issues that are giving problem while playing a video or video apps. Some methods are given below to sort out the problems related to video playing: –
video apps or streaming apps not responding in Windows 10
Method 1: -Reinstall your sound card drivers: –
Right click on Start > Device Manager.  Expand the Sound, Video and Game Controllers category.  Right click on the driver listed in the sound category and select uninstall.  Restarting the computer will reinstall the drivers. And finally you can stream videos.
Method 2: Check if your audio devices are enabled: –
Step 1. Right-click on the volume icon in the system tray.  Select Playback Devices.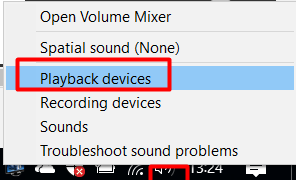 Step 2: – Right-click on the window and check the box to "Show disabled devices."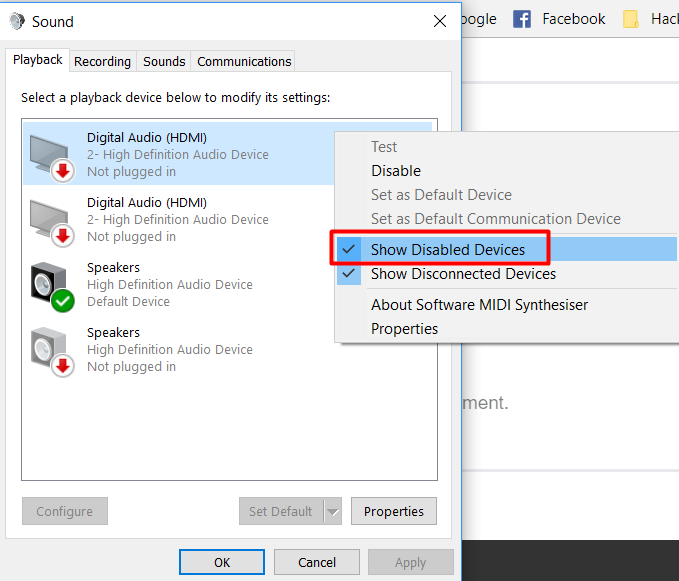 Finally, click the disabled devices, and enable them by selecting Properties.  You can enable any devices that have been disabled.
Method 3: -Try the Sound Troubleshooter to fix video apps not responding: –
Right click on Start > Control Panel. And then click on View by: Large Icons.  Click on Troubleshooting.  In the Hardware & Sound category, run the Playing Audio Troubleshooter and at last run the Video Playback Troubleshooter.
Method 4: – Upgrade Video Players to fix video apps not responding
Upgrade your Adobe Flash Player, Quick Time player, DivX Web Player, Microsoft Silverlight etc., if you have installed all these on your PC. Because un updated drivers may also cause this issue of streaming video apps.
Faulty installed video products can be the cause of video streaming problems. So if you haven't upgrade your video streaming products to the latest version, do it now.
Method 5: – Disable Hardware Acceleration to fix video apps not responding issue: 
However, in some cases disabling hardware acceleration and restart your browser later helps to fix such a problem.
1) Right-click the Flash video that you are watching, and click Settings.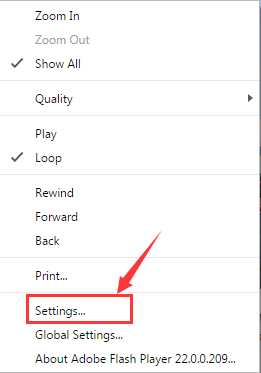 2) Finally, un-check the box for Enable hardware acceleration. Click Close and check if the problem is solved.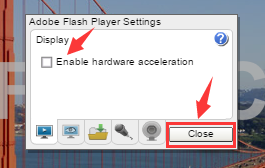 If the issue with video apps not responding still persists, you may contact us by clicking on the link given below :
Risk-free Tech Support for only $25 per issue. If we can't fix it, you don't pay.
Or
https://www.facebook.com/25dollarsupport/ 
Please do not hesitate to contact us if you have any further questions.
Comments
comments