In this topic we cover all the ways through which we can contact ACDSee Support. Before heading towards the topic first see some important aspects about this ultimate software.
ACDSee is an image organizer software, basically developed by ACD Systems International Inc. Through this software we can organize, view and edit images. Software can be installed on Windows, macOS and iOS.
ACDSee first release was in 1994 as a 16-bit application for Windows 3.1 From 1997 onward it comes with its 32-bit version for latest windows platforms. In current ACDSee Pro 6 adds native 64-bit support. Newest version incorporate modern Digital Asset Management tools like Face Detection & Facial Recognition (Ultimate 2019).
The software retains all viewing features for the most common images formats like, (BMP, GIF, JPEG, PNG, TGA, TIFF, WBMP, PCX, PIC, WMF, EMF).
Key Feature of ACDSee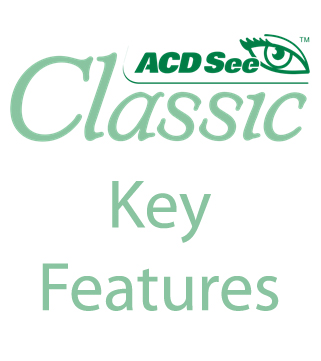 Speed
Lossless RAW image editing
Image Batch Processing
Editing Metadata (Exif and IPTC)
Rating
Keywords
Categories
Geotagging
ACDSee makes it easy to download photos / images from your any device to your desktop / laptop. You can simply copy and paste from your camera to ACDSee, or even drag and drop the images directly from the device into the software.
ACDSee Cloud Base
You can easily edit your cloud-base photos via this software through Microsoft One Drive seamlessly integrates. All additions you make in photos are directly synchronized with OneDrive, and vice versa. Using One drive with this software makes it easier to manage and improve your image collection across your devices.
ACDSee Store
Inc., provides a range of software as per your requirement and budget. Click the link to see the product range https://www.acdsee.com/en/store/.
Download Links
If you are seeking to download latest version or the older version of the software, please click below links as per your need.
Latest Software : https://www.acdsee.com/en/products/acdsee-free/install/
Old Version : https://filehippo.com/download_acdsee_64/history/
How to contact ACDSee Support?
ACDSee provides person to person support to its registered user only. To see the customer support policy Click Here. If you are a registered customer / user, you can access the support by four ways through which you can contact / interact with the technical team.

ACDSee Forum Support
ACDSee Live Chat Support
ACDSee Email Support
ACDSee Calling Support
If you have an active Upgrade Assurance or Software Assurance subscription, sign in to https://acdid.acdsee.com/login User Portal to access your Premium Support and jump to the head of the line.
In case of seeking support for Online Order Support, Download Support, Auto-renewal, Return & Cancellation help, Technical & Product Help Click on the link below.
https://www.acdsee.com/en/support/
In case you have some queries regarding you issues you are facing with, you can access Forum Support for your solutions. You can post your question and get answers from technical teams with software developers. Click on the link below to access Forum Support.
Customer care also provides additional support towards the customers like Live Chat, Email and Calling facility. In case you are facing issues regarding product you can call to customer care at 1-888-767-9888. Please have your license number on hand when you contact ACDSee and reference it in all your correspondence. Click on the link below to access Support page.
https://www.acdsee.com/en/support/
ACDSee Support via third party.
To resolve all technical issue regarding this software, there is a third party support also available. You can talk to them and discuss your problems you are facing with the software at www.25dollarsupport.com or you can call +1-857-342-2365 to get instant help. Professional Team quickly get to the root of your problem and make it clear within no time.
You can also avail the Live Chat feature provides by the professional team of 25dollarsupport or you can ask question regarding your issue. Click on the link below to access Support.
Top Alternatives to ACDSee
Adobe Photoshop Lightroom Classic.
Photos.
Adobe Photoshop.
Photoshop Elements.
Adobe Bridge.
Corel AfterShot Pro.
Affinity Photo.
Google Photos.
You may find so many software for photo editing, but these are the top most of them where you can easily learn that how to edit and correct photographs.
Hope you all got a clear understanding about everything regarding this topic. If you are still confuse or unable to decide to whom to contact with the issues you are facing with. Please feel free to contact us.