I have upgraded Windows and I want to change language for my windows. How can I do it?
The easiest way to change language is to upgrade using the same language you currently have on your PC and then add a new language later.
To add new languages in Windows 10,
Step 1: -Go to the Start button, then select Settings.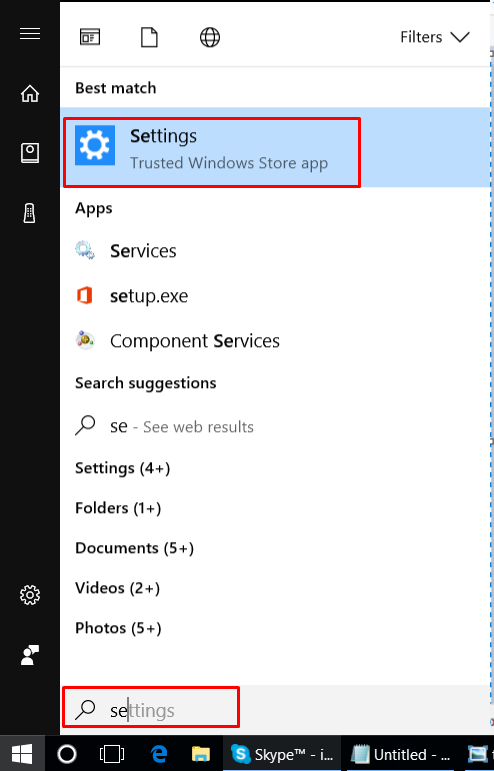 2: – Select Time & language as shown in the image below: –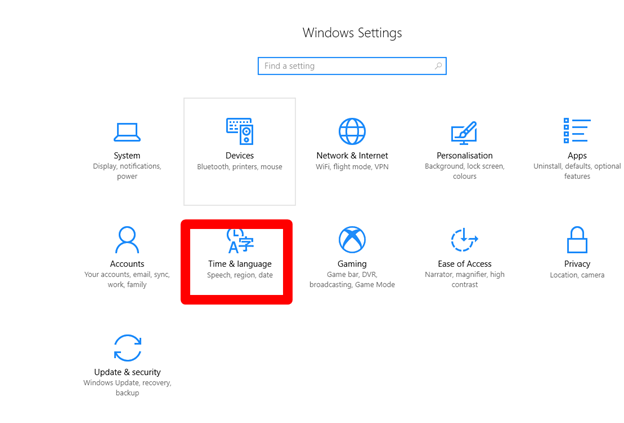 3: – Now press Region & language on the left pane.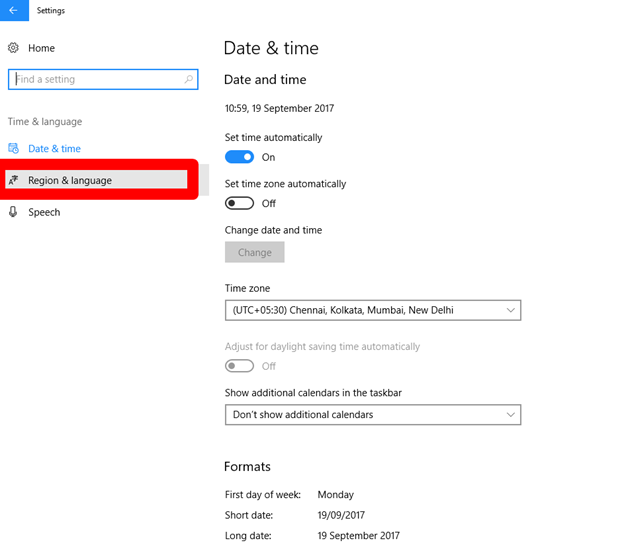 4: – Select Add a Language from the right side.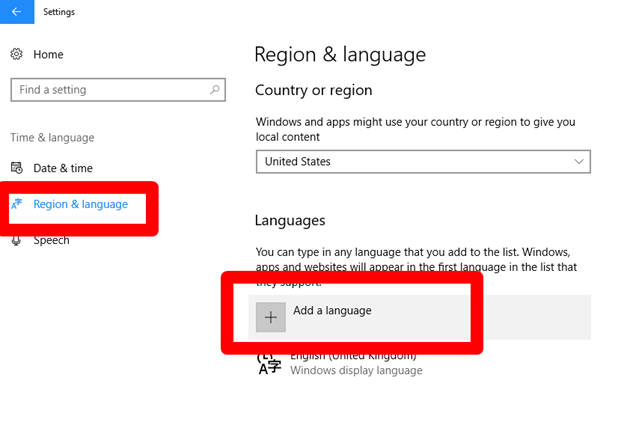 You can see all languages in Add a language window. You can install any of those on your PC. These languages are listed in alphabetical order. Now you can want for example German and then choose the language. It will start downloading.
Back on the "Time & Language" screen, you'll see all languages you have installed. Click on a particular language and you'll see three options underneath: "Set as default", "Options" and "Remove". Click "Options" and then click "Download" to download the language pack and keyboard for that language.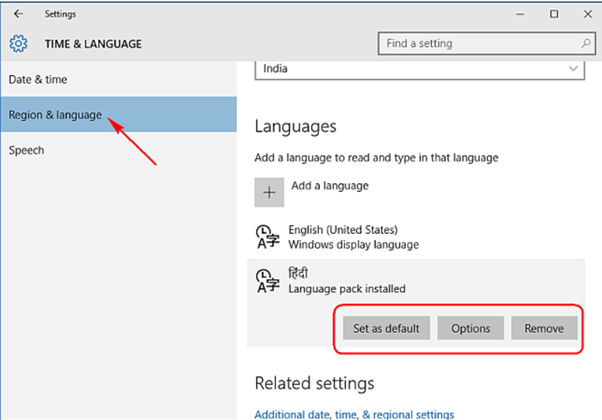 Change the Display Language
To change the language of the user account you are currently using, return to the "Region & Language" Settings page, select a language, and then click "Set as default." You'll see a notification appear under the language that reads, "Will be displayed language after next sign-in." You have to sign out of and back into Windows, and your new display language will be set. If you want to change the language of another user account, sign in to that account first.
Note: – You can set a different language for each user account.
In short, you can change the language for your Windows PC from settings and then go in Region and language. You can change and remove any language.
If you still facing this problem, You can contact us:-
Or Contact us through our Facebook page:-
https://www.facebook.com/25dollarsupport
Comments
comments