I am using Windows 7 and from last few days it is asking to update it. It is asking to update with Shutdown option and Restart button as well. What should I do to stop Windows 7 keeps offering Update?
Windows 7 keeps offering Update if some update has not installed properly, and your Windows operating system is unable to detect the installed or partially installed update. Sometimes, it might also happen if you are on a very old version of Windows. Your system requires the update and so keeps installing it over and over again.
Method 1:  Uninstall the other non-required updates:
The first thing you should do is try to note down the number of the update that keeps installing. It will be something like KB1234567.
Now right-click on the Start and search for Control Panel. Select Control Panel, and then open the Programs & Features. Here click on Installed Updates to see the Windows Update history.
Now search for the Update by number, right click on it select Uninstall. It may or may not show a Failed status.
Now restart your computer run Windows Update and install it afresh.
Now check if Windows is offering updates.
Method 2] Run Windows Troubleshooter:
You might also want to run Windows Updates Troubleshooter to fix the issue Windows 7 keeps offering Update
Method 3] Delete contents of Software distribution folder:
If none of the above methods help, delete the contents of the SoftwareDistribution folder. The Software Distribution folder is located in the Windows directory and used to store files temporarily. Follow the given path to locate it
Go to C:\Windows\SoftwareDistribution or directly copy it and paste it in search bar: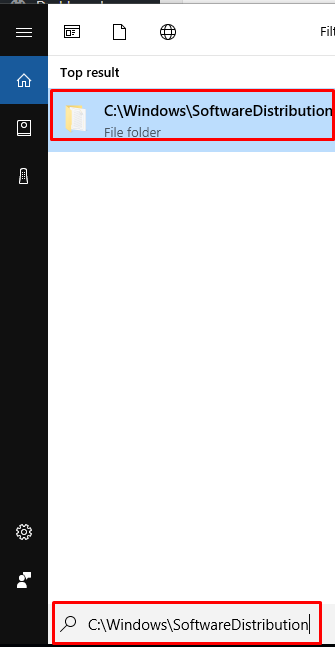 2. To delete the contents of the Software Distribution folder, open Command Prompt (Admin). Type the following commands one by one and hit Enter after each command:
             net stop 

wuauserv
             net stop bits
3. Now browse to the C:\Windows\SoftwareDistribution folder and delete all the files and folders inside. Or you may press Ctrl+A to Select All and then click on Delete.
If the files are in use, and you are unable to delete some files, restart your device. After rebooting, run the above commands again. Now you will be able to delete the files from the mentioned Software Distribution folder.
Alternatively,
You can boot Windows 7 into Safe Mode, would be to press Shift and then click on Restart. And rename SoftwareDistribution to SoftwareDistribution.bak or SoftwareDistribution.old.
Now check if Windows 7 keeps offering Update is still asking the same. If the issue is still there, you may contact us.