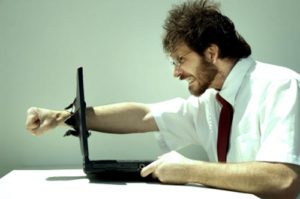 Upgrade windows 10 without any pain
Upgrade to windows 10 without any pain looks like a dream but its true follow our guide and upgrade windows 10 without having any pain. Make sure you do a back up of your data first, backup your data first its very important.
1) Run a disk cleanup and clear all the Temp Files  if required run Cleaner
It's very important to run a disk cleanup clear all cookies any required within use third party tools like CCleaner and do a entire cleanup
2) Uninstall any security software like any virus, firewall or any malware 
Make sure that you have a backup order activation for your antivirus  you later can install in Windows 10 as they may trouble while installing the updates of Windows 10.
3) Check you have more then 4GB memory to run it smoothly
A lots of people say that computer get slow and lag after upgrade to Windows 10 this is because of the memory make sure that you have more than 4GB memory installed
4) Uninstall graphic drivers and network drivers
Uninstall any graphic drivers or network drivers as they cause crash and get you blue screen error while upgrade to windows 10
5) Run Windows 7 updates 
Run an entire Windows 7 update and check if you had disable Windows 7 updates in the past make sure that you fix that first and then go for Windows 10 upgrade you may also run a Windows 7 troubleshooting update tools
6) Make sure when you are installing windows 10 there is no power outage
Make sure that you have a good power backup and while you install Windows 10 and there is no power outage if it stop in between this may cause a problem and you may get stuck in a loop of installing Windows 10
7) Make sure you use a wired keyboard to avoid any bluetooth drivers issues.
Make sure that you have a wire keyboard not a wireless or a wireless mouse just to avoid issues.
8) Disable all unwanted programs from startup 
Go to Ms config and Disable all the programs that are running on the startup
Still having issue contact us we provide Global Tech support for Microsoft Windows 10
Comments
comments